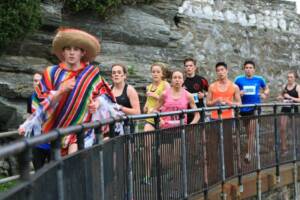 You can enter 1, 2 or all 3 events as an individual competitor or all 3 as a team of 3 or 4 runners.
You can enter online by following this link. Any clubs or teams who are unable to pay by card online should contact Michelle Stevens easterfestival@manx.net for further information.
The closing date for the 2020 Festival entries Saturday 28th March 2020 at 20:00
Online entries will then re-open on Tuesday 31st March until 20.00 on Wednesday 8th April after which entries will only be available at Race Registration. However, for all entries from 31st March there will be a £2 per race surcharge and entrants will not be eligible for extras such as t-shirts, transport and hill race hats.