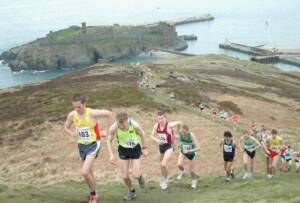 You can enter 1, 2 or all 3 events as an individual competitor or all 3 as a team of 4.
You can enter online by following this link. Any clubs or teams who are unable to pay by card online should contact Michelle Stevens easterfestival@manx.net for further information.
The closing date for the 2018 Festival entries Sunday 18th March 2018 at 19.59
Entries will re-open on Tuesday 20th March. However, there will be a £2 per race surcharge and entrants will not be eligible for extras such as t-shirts, transport and hill race hats.
PLEASE NOTE THAT ONLINE ENTRIES HAVE NOW CLOSED. HOWEVER, IT IS STILL POSSIBLE TO ENTER AT RACE REGISTRATION A MINIMUM OF 30 MINUTES BEFORE THE START OF EACH RACE